Body Reconditioning Line
This vertical forming line includes a body expander, rolling hoop expander and body roller combined in a compact machine. All these stations are available as standalone machines as well. Both horizontal as vertical.
The heavy duty body expander uses segments to expand the drum with a power of 100 ton. The drum is lifted over the closed segments with a servo driven lift.
An automatic swedger or rolling hoop expander detects the position of the beads/rolling hoops before re-expansion by means of a sensor during lift operation.
The detected position of the beads/rolling hoops is automatically transferred to the body rolling station. The necessary rollers are activated and the lift positions the drum according the detected position of the hoops.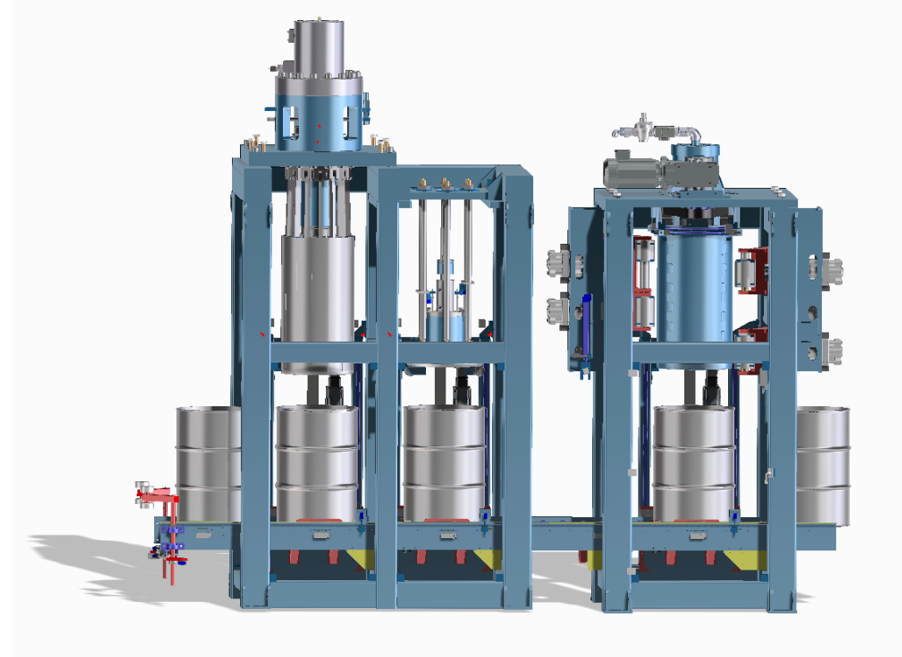 ---