Seamer
Merco Machines offers high end vertical seaming machines for normal 55 gallon regular drums, 30L to 100L intermediate drums and conical drums. This machine is equipped with the latest technology and can produce up to 800 drums per hour.
By using servo technology instead of hydraulics the operational costs are reduced. Not only the electrical consumption and maintenance costs are reduced, but also product change-over takes less than no time due to the automatic seaming roll settings and height adjustment. The machine is designed for TH, OH as well as ISO OH steel drums. 
The machine contains an optional weld seam orientation station, top feeder, top seamer, turnover, bottom feeder and bottom seamer station. With the monoblock frame it is possible to transport the machine as one part. The servo driven shuttle allows the machine to transport the drums at a high speed and accurate positioning.
Feeding of bottoms for conical seamer can be offered with automatic robot destacking.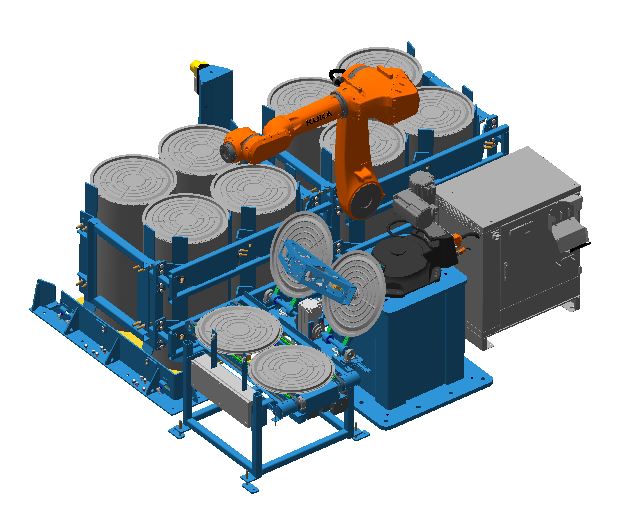 ---